Clover MS data Analysis software
El software que necesita para investigar sobre aplicaciones del análisis bacteriano mediante MALDI-TOF y FTIR
Ir a BY CLINICIANS
HECHO POR CLÍNICOS
Cada funcionalidad que incluimos es el resultado de la interacción con expertos en la materia, para así proporcionar el flujo de trabajo más eficiente y conveniente que responda a los problemas sobre análisis bacteriano
Ir a FOR CLINICIANS
PARA CLÍNICOS
Identificación de cepas, identificación de resistencia microbiana y herramientas de investigación de susceptibilidad mediante datos MALDI-MS. Accede desde cualquier parte y comparte los datos con tu equipo
Ir a AI powered
Impulsado por IA
Algoritmos de Inteligencia Artificial, descubrimiento de biomarcadores, aprendizaje automático y herramientas de análisis de datos de espectrometría de masas
Ir a Social
Social
Comparta sus análisis con sus compañeros o realicen investigaciones conjuntamente
Sobre nosotros
Una empresa moderna, fiable y basada en la investigación
Libere el conocimiento dentro de sus datos analíticos de química
CLOVER Bioanalytical Software es una empresa de bioinformática especializada en el tratamiento de datos para la química bioanalítica y la identificación microbiana así como otras aplicaciones de diagnóstico clínico utilizando espectrometría de masas. Formada por un grupo de doctores con una amplia experiencia en negocios e investigación, aporta una combinación perfecta para desarrollar proyectos de software y análisis estadístico de vanguardia en el campo biomédico.

Estamos especializados en espectrometría de masas, sus aplicaciones clínicas y espectrometría de masas por imagen. Pero nuestra experiencia abarca muchas más aplicaciones, como el procesamiento de imágenes médicas, análisis estadístico univariado y multivariado, y Big Data.

Estamos verdaderamente comprometidos con nuestros clientes, considerando sus objetivos y la escalabilidad de los sistemas. Contamos con expertos en biomedicina, química y biotecnología que hablan tu idioma y comprenden tus necesidades.
Especialistas en espectrometría de masas y espectrometría de masas por imagen

Los objetivos de nuestros clientes son también nuestros objetivos

Usamos metodologías ágiles, TDD (Desarrollo Guiado por Pruebas), apasionados por el código limpio y la mantenibilidad de lo que creamos

Fuertes asociaciones a nivel mundial, y dispuestos a crear muchas más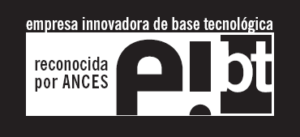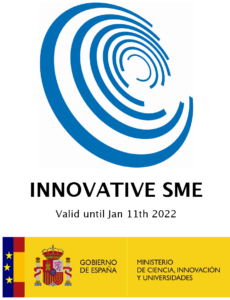 | | |
| --- | --- |
| | This project has received funding from the European Union's Horizon 2020 research and innovation programme under grant agreement No 868365 |
Nuestro equipo
Más de 15 años de experiencia en negocios, programación, estadística y bioinformática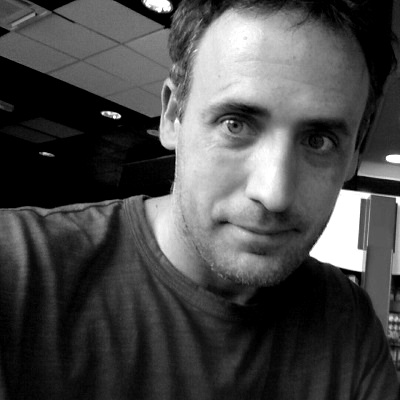 DR. LUIS MANCERA
Fundador y CEO
Ingeniero de software con doctorado en Procesamiento de Imagen y Señal y Machine Learning. Amplia experiencia en la industria biomédica y la espectrometría de masas MALDI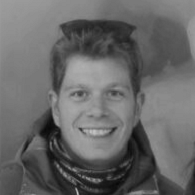 DR. ISMAEL DUQUE
Senior Research and Development Engineer
Ingeniero informático con doctorado en Interacción Persona-Robot (Reino Unido), con experiencia en diversos proyectos relacionados con la industria biomédica y robótica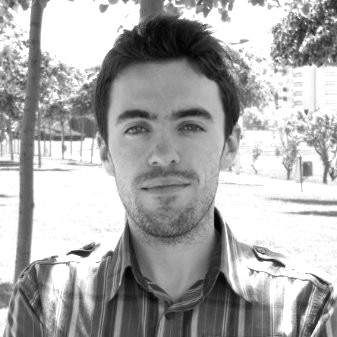 DR. JESÚS JIMÉNEZ
Senior Software Engineer
Máster y doctorado en Ciencias de la Computación, con experiencia en desarrollo de software biomédico. Acostumbrado a trabajar con distintas tecnologías y lenguajes de programación y a abordar desafíos más allá de lo habitual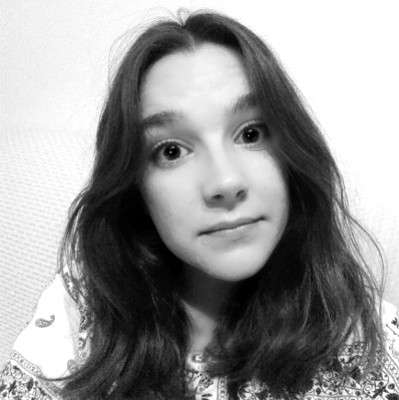 GEMA MÉNDEZ
Software Developer
Grado y Máster en Ingeniería de Telecomunicaciones, con habilidades en técnicas de procesado de imagen y amplia experiencia en el campo de la bioinformática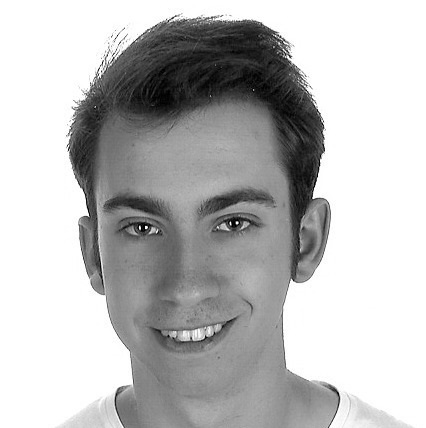 BALTASAR RUIZ
Software Developer
Grado en Ingeniería Informática, con mención en Ingeniería del Software. Un alma inquieta, deseando adquirir constantemente experiencia en bioinformática y aprender cosas nuevas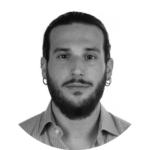 MANUEL J. ARROYO
Application Specialist
Máster en Investigación, Desarrollo, Control e Innovación de Medicamentos. Grado en Farmacia. Actualmente estudiando un doctorado en Química Analítica a la par que trabajando y aprendiendo sobre biomarcadores de resistencia microbiana usando datos MALDI-TOF
Consejo Asesor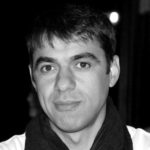 Omar Belgacem, Ph.d.
Business Development. Executive Director at Ascend Diagnostics, Ltd. Manchester (UK)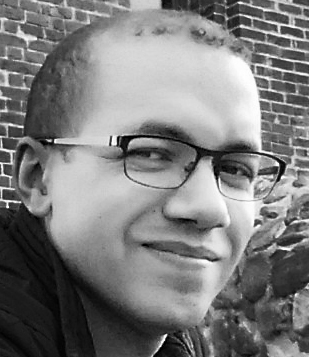 DR. EMMANUEL WEY
Consultor, Departamento de Infección, Hospital Royal Free, NHS Foundation Trust. Profesor senior clínico honorario en la University College de Londres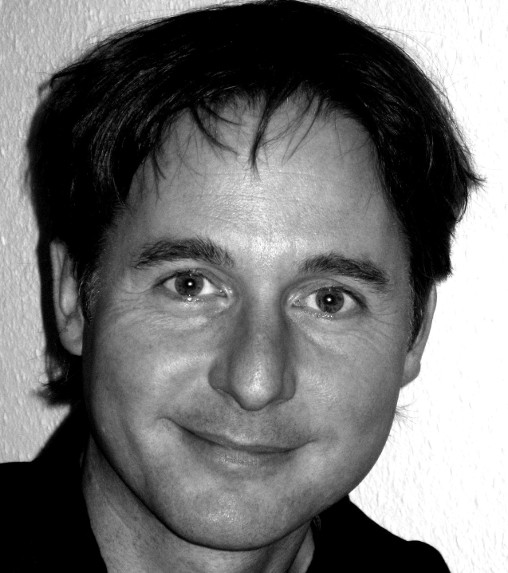 DR. GERALD STUBIGER
Doctor e investigador de la Universidad Médica de Viena
Clientes y Socios





Premios y reconocimientos
Premio al mejor póster en la Conferencia de la Academia Coreana de Marketing Científico, Agosto 2016
Otorgado con el proyecto 'ACTTiVAte' a cargo del Parque Tecnológico de la Salud de Granada, Febrero 2017
Primer finalista del premio 'AJE Granada' 2018 en la categoría de iniciativa emprendedora, Marzo 2018
Seleccionado para el programa de emprendimiento Minerva, Agosto 2018
Seleccionado para el programa estatal Torres Quevedo 2017, Julio 2018
Miembro del equipo ganador del evento Oncothon en la categoría de interceptación del cáncer, Noviembre 2018
Galardonados con el Sello de Excelencia por la Comisión Europea
Otorgado con la fase 1 del proyecto H2020 de la Comisión Europea, Marzo 2019
---
Apoyado por



---
Noticias

Author: Manuel J. Arroyo Pulgar Health care-associated infections (HAIs) occur when receiving health care for another condition [1]. These infections can happen in any health-care facility and can be caused by any pathogen. A bigger problem in these HAIs is when the pathogen that caused the infection has an antibiotic resistance, something we talked about Leer másThe ESKAPE bacteria group and its clinical importance[…]

Author: Manuel J. Arroyo Pulgar Centers for Disease Control and Prevention (CDC) just released the 2019 Antibiotic Resistance Threats Report in the United States. It includes statistics about infection due to resistant microorganisms in the U.S., an updated threats list about new antibiotic resistances and a lot of interesting complementary information about this worldwide problem, Leer másAlarming news in CDC's 2019 Antibiotic Resistance Threats Report[…]
Anterior
Siguiente