Author: Manuel J. Arroyo Pulgar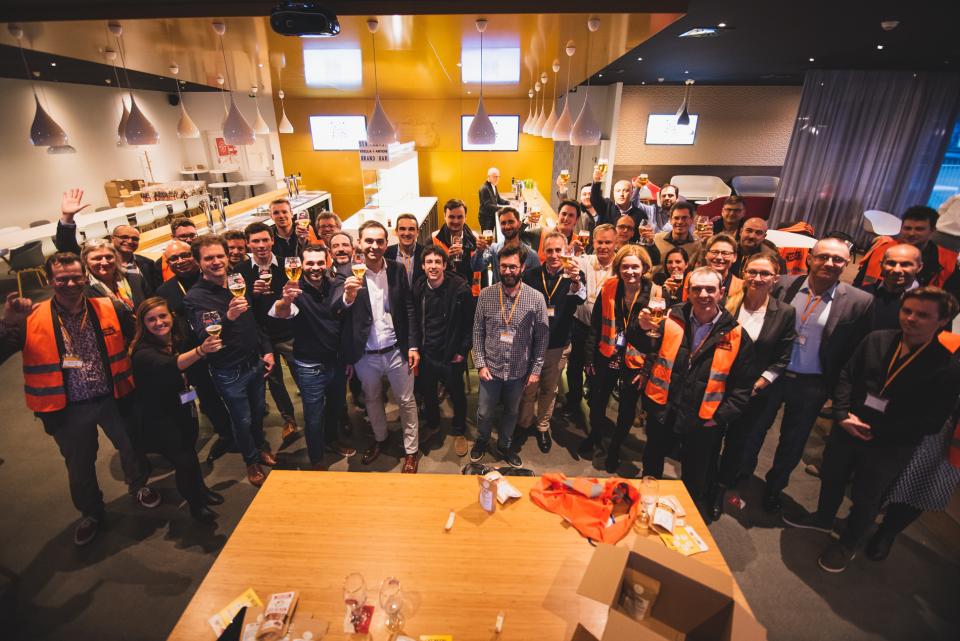 On 19-20 February 2020, companies supported under the European Innovation Council (EIC) had the opportunity to accelerate their business collaborating with AB InBev, the world's leading brewer and one of Europe's biggest food and drinks companies. AB InBev opened its doors to 32 SMEs to pitch and present their business cases at the group's Global Innovation and Technology Center (GITEC) in its home city of Leuven, Belgium.
EIC Corporate Days are tailor-made and highly effective acceleration services to facilitate collaboration between large corporates and EIC-funded SMEs. Nearly 100 senior leaders within AB InBev welcomed startups and scaleups that provide innovative technologies in circular economy, smart energy, urban mobility and digital solutions. The European innovators expanded their network and took the chance to leverage their business in 87 one-to-one meetings with AB InBev's GITEC and Europe leadership team.
Clover Biosoft shared its vision for improving the microbial identification field and its diagnosis in research and clinical ambit using AI on MALDI-TOF data.
Jean-David Malo, Director of the EIC, opened the first Corporate Day of 2020: Today we are turning ideas into reality. Financial means are not enough in today's market, we also offer other means for our startups to scale up. In this aspect contact with large businesses is crucial. It is a win-win situation: the startups can create cooperation and connections, while the business can identify new emerging technologies.
At the event Cybelle Buyck, Vice President of Legal and Corporate Affairs for AB InBev in Europe, commented: We are thrilled that with the EIC we can bring these startups together, which in turn brings bright ideas and further collaboration. This is not just beneficial for us, but for many companies in Europe and the wider enterprise ecosystem. This way we can all continue to innovate, improve and be even more competitive in the future.
Yousef Yousef, board member of the EIC: The main advantage of the EIC is the fact that we are providing 'smart money' for our startups. Coaching, corporate days and a large network to learn from. It is really an incredible programme.
From Clover Biosoft, we are grateful to have had the opportunity to participate in this matchmaking session promoted by the EIC pilot business acceleration services. We believe our vision in MALDI-TOF identification data analysis is aligned with Galp business.
The purpose of the EIC Corporate Days is to promote business between big corporates – which are always looking for innovative solutions to improve their products and services – and the SMEs funded by the EIC pilot.